Building Inspections Cottesloe
Aztech Inspections is a family run, building inspections company servicing Cottesloe and the surrounding area. For almost 40 years, our professionalism and expertise has helped us to grow into one of Western Australia's most sought after Building Inspections companies, with over 10,000 inspections to our name.  We are committed to providing a first class service to all of our clients in Cottesloe and our missions is to maintain this high level of standard to every inspection we perform. All of the work completed by Aztech Residential and Commercial Property Inspections is Guaranteed.
Aztech Inspections is made up of registered builders with over 30 years experience, meaning we inspect each property with a thorough knowledge of building codes and regulations. Aztech building inspections have conducted thousands of structural/non-structural, single item solutions and maintenance related inspections for both residential and commercial properties in Cottesloe, highlighting many serious concerns.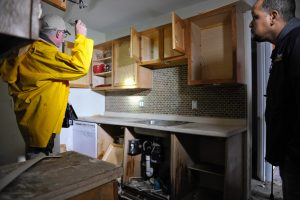 Inspection Report Types:
Standard Pre Purchase Structural Inspection Cottesloe
Comprehensive Pre Purchase Building Inspection Cottesloe
Termite Inspections Cottesloe
Timber Pest Inspections Cottesloe
Practical Completion Report Cottesloe on New Building or Renovations
Pre Sale Inspections Cottesloe
Progress Reports Cottesloe on New Buildings or Renovations
Commercial Property Inspections Cottesloe
Single Item Problem Solving Inspections Cottesloe
Dilapidation Surveys Cottesloe
Aztech Building Inspections Perth offer a comprehensive range of services, whether you're building a new home, buying an existing property, renovating or investing. Aztech gives you the knowledge to get the best result on your Cottesloe real estate investment.
Get in touch with us today on 08 9319 8150 or 0415 888 281 or fill out the enquiry form on this page, and we will contact you shortly. For peace of mind with your residential or commercial property in Cottesloe, trust in Aztech Building Inspections.
Contact Aztech Building Inspections