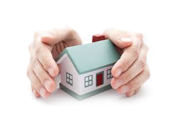 Comprehensive Pre Purchase Building Inspection Report
Why the Comprehensive Inspection?
A Comprehensive Pre-Purchase Building Inspection offers you even more confidence when purchasing your future family home.
Engaging the services of an independent inspector for a Comprehensive Pre-Purchase Building Inspection, for a little extra cost, provides you with a fully detailed report on maintenance items which left unchecked could cost you significantly in the future.
For example, our expert fully qualified Building Inspectors check: Exhaust fans; tiles & splash backs; water pressure; taps & sinks; water drainage; floor waste; bathtubs and shower recesses; toilet and drainage; garage roller doors; lights & power sockets; moisture & damp areas.
All plumbing and electrical must be in working order at the time of settlement. Our Comprehensive Pre-Purchase Building Inspection will identify any potential issues saving you costly repairs.
Few of us have the technical knowhow to spot potential problems in something as complex as a house. Commissioning a Pre-Purchase Structural Comprehensive Inspection Report will ensure that the property you are purchasing has no hidden structural defects or maintenance items that could be costly if not exposed prior to settlement. Aztech inspectors are all registered builders with years of experience. This experience allows us to accurately report on the condition of your intended purchase and in simple terms explains what needs to be done.
It is our responsibility to independently and without bias expertly provide this information, so that you can buy with confidence.
The Comprehensive Pre-Purchase Structural Inspection Report
You will receive a detailed and comprehensive document, completed in accordance with the Australian Standards (AS 4349.1), that dissects the house into all the various building components, describing the condition of each area and whether it requires attention now or in the future. Our reports also contain photos to help you understand the areas that require attention.
Most Important
If you have a particular concern or query please mention it when booking your inspection. We will then instruct our inspectors to specifically address this issue in their report.
Contact us now for a FREE quote
AROUND THE GROUNDS

Retaining wall conditions
Patios/Alfresco if attach to main building
Boundary wall

EXTERNAL ROOF

Roof cladding
Flashing
Fascia and barge boards
Gutter and down pipes
Valleys
Chimneys
Eaves

INTERNAL ROOF

Roof structures
Part walls and fire walls
Insulation
Termite damage
EXTERNAL BUILDING COMPONENTS

Under floors
Stairs
Wall conditions
Lintels
Balustrades
Foundations

INTERNAL BUILDING COMPONENTS

Wall conditions
Lintels
Stairs
Moisture and damp testing
Balustrades
Shower Recess
Plumbing/electrical Overview