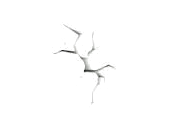 What is a Dilapidation Report?
Dilapidation Reports protect the owner of the property and the builder. The Dilapidation Report ensures that the current condition of a property is recorded, in the event it suffers any damage subsequent to nearby work. The report can be relied upon to settle any potential disputes regarding the condition of a property before construction has commenced. The report identifies any structural defects that are present prior to any major works being carried out nearby, such as civil works or new housing projects. During construction, neighboring properties can sustain minor cracking and defects caused by vibrations, soil dewatering and construction errors. Dilapidation Reports should be undertaken prior to any site works commencing and during the final maintenance period of construction projects. Dilapidation surveys can limit problems or disputes between property owners and construction companies.
Who does it?
Registered Building Inspectors who do independent property inspections are normally engaged to conduct Dilapidation Reports. A Building Inspectors experience and extensive knowledge of construction types enable them to pinpoint the parts of the building most vulnerable to likely movement or other damage.
When should a Dilapidation Report prepared?
Dilapidation inspections are usually conducted immediately prior to the commencement of proposed building work and always before major excavation or construction work involving heavy machinery. Many Authorities require Dilapidation Reports to be carried out on properties adjoining, near, over or under proposed buildings or infrastructure works.
Aim?
The purpose of a Dilapidation Report is to avoid costly litigation at the completion of building works, by establishing a record of the condition of a building and/or infrastructure prior to construction.
Why should I have a Dilapidation Report prepared?
Dilapidation Reports provide an accurate record of the condition of the building prior to any construction work taking place. Parties with an interest in the condition of a particular property at the end of a building project, sign the Report with a view to it being a safeguard, should a dispute arise over alleged damage caused during the works. We bring over 32 years of experience in Dilapidation Reports for homeowners, government, businesses and the assessment industry to every one of our projects and you're guaranteed exceptional service, unparalleled accuracy and compelling value for money when you work with us.
What is recorded?
External/internal floor and wall cracks, however minor, ceiling and cornice cracks, masonry fences, retaining walls, wall and floor tiling, external roof, roadways, kerbs and channelling.
Which types of properties are inspected?
Residential and commercial buildings, municipal infrastructure and landscaped areas. The extent of the dilapidation report largely depends on the size of the project. Large infrastructure projects, like main roads, tunnels and pipelines sometimes mean that Dilapidation Reports are carried out on thousands of properties.
Contact us now for a FREE quote