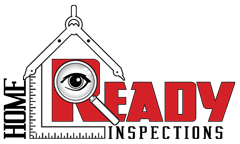 Pre- Sale Inspections REPORT
What is a Pre-Sale Inspection
Pre-Sale Inspection Reports, or vendor reports, are very popular with vendors selling their homes by auction and private agreements. Arranging an inspection of your property, prior to sale, can be helpful in a number of ways:
Allows you to rectify any major issues (if any) prior to other inspections or reports which may be arranged on the property
No last minute reductions on the buyer's offer
Saves you time arranging access for various companies inspecting your property during the pre-auction or pre-sale period
Increased clearance rates at auction, as prospective buyers know more about the property and feel safe to proceed
Reduced price on subsequent copies of the report for prospective buyers e.g. if transferred into a buyer's name
What items are inspected?
We will tailor your inspection report to suit you and your budget. We can offer you the following options:
A Standard Structural Inspection Report
A Comprehensive Inspection Report, where we inspect your building from the foundations to the roof, giving you a full list of every item that requires attention.
What are the costs?
The costs of an inspection are based on the size of the property and what you need inspected. Please contact one of our friendly staff to discuss the best approach.
Contact us now for a FREE quote