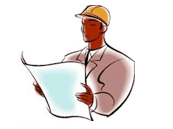 Progress Reports on New Buildings or Renovations
Why should you have an under construction stage inspection?
Under construction stage inspections are designed to monitor fundamental stages of construction and to identify any defects before they become covered up. Aztech will ensure your builder is building in accordance with the current building codes Australian and Australian Standards and Building. Typically we will recommend four inspections:
Foundation
Slab
Roof & Brickwork
Practical completion
Foundations
Aztech will inspect the foundations to ensure they have been dug out correctly and the correct amount of concrete has been laid. The concrete foundation is one of the most important structural components in a building. They are the first steps to starting your new home, if the levels are wrong or the foundations have not be dug to the right depth or poured incorrectly then the rest of your building could go wrong.
Slab Inspection
Aztech will inspect the polyurethane has been laid correctly and the reinforcement re-entry bars are installed to standards. We will insure that the chairs have been spaced correctly and that the correct amount of concrete has been poured. Once the slab is poured defects may become covered up or poor drainage may cause problems in the future.
Roof frame & Brickwork
A house frame is designed to carry vertical building loads and to resist lateral wind forces. Our Roof Frame Inspection will identify bracing defects, point load defects and generally if there is a sub-standard of workmanship or failure to comply with current building regulations or the approved drawings. The brickwork is another vital structural element of your home. We will ensure that the cavities are clean and the wall ties are spaced correctly, making sure that the door and window frames are installed to standard and your brickwork is plum level square. We are constantly amazed at the number of framing and brickwork defects missed by incompetent builders.
Practical completion report
A practical completion report is a final inexpensive inspection to ensure your new building is up to standard.
The report will have photographs of every item that requires attention. We check compliance and quality against the specifications that have been agreed with the builder. All our reports are compliant with the BCA and Australian standards.
When should a Final Report be prepared?
A Final Report should be prepared and reviewed before making final payment to the building contractor. After practical completion, most building contracts include a period of time for an Inspection to be conducted and a Final Report prepared. After which the contract usually allows for a period where the building contractor repairs and completes what is required. In our experience most builders favour a Final Report by an independent party being prepared so they can address problems before you take possession.
Contact us now for a FREE quote