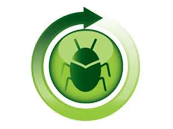 Termite & Timber Pest Inspections Report
Why do you need a pest inspection?
Pest control is a very important part of our lifestyle in Perth. A pre-purchase timber pest inspection or termite inspection in accordance with Australian Standards can also save you thousands of dollars in expensive repairs from termite damage.
What will we do?
Aztech will take the hassle out of arranging a separate termite inspection by offering a cost effective combined building & termite inspection package. Combined building and termite inspections allow a property to be examined from every perspective. The inspection is carried out to Australian Standard termites are social insects and they attack more homes than any other insect. The termites are the most persistent insect in nature. They live in large colonies and can do extensive structural damage which can create huge amounts of money in repair bills.
You will receive a thorough detailed report outlining what items are to be inspected:
Roof frames
Door frames
Window frames/sills
Skirtings
Cupboards

Wardrobes
Wooden floors
Subfloor area
Outbuilding
Carport

Garage
Pergola
Gazebo
Sleepers
Garden beds

Trees
Fences
Tree stumps
Gate posts
Woodpiles
If you need any further information please don't hesitate to contact me. We'll be happy to answer any of your questions.
Contact us now for a FREE quote